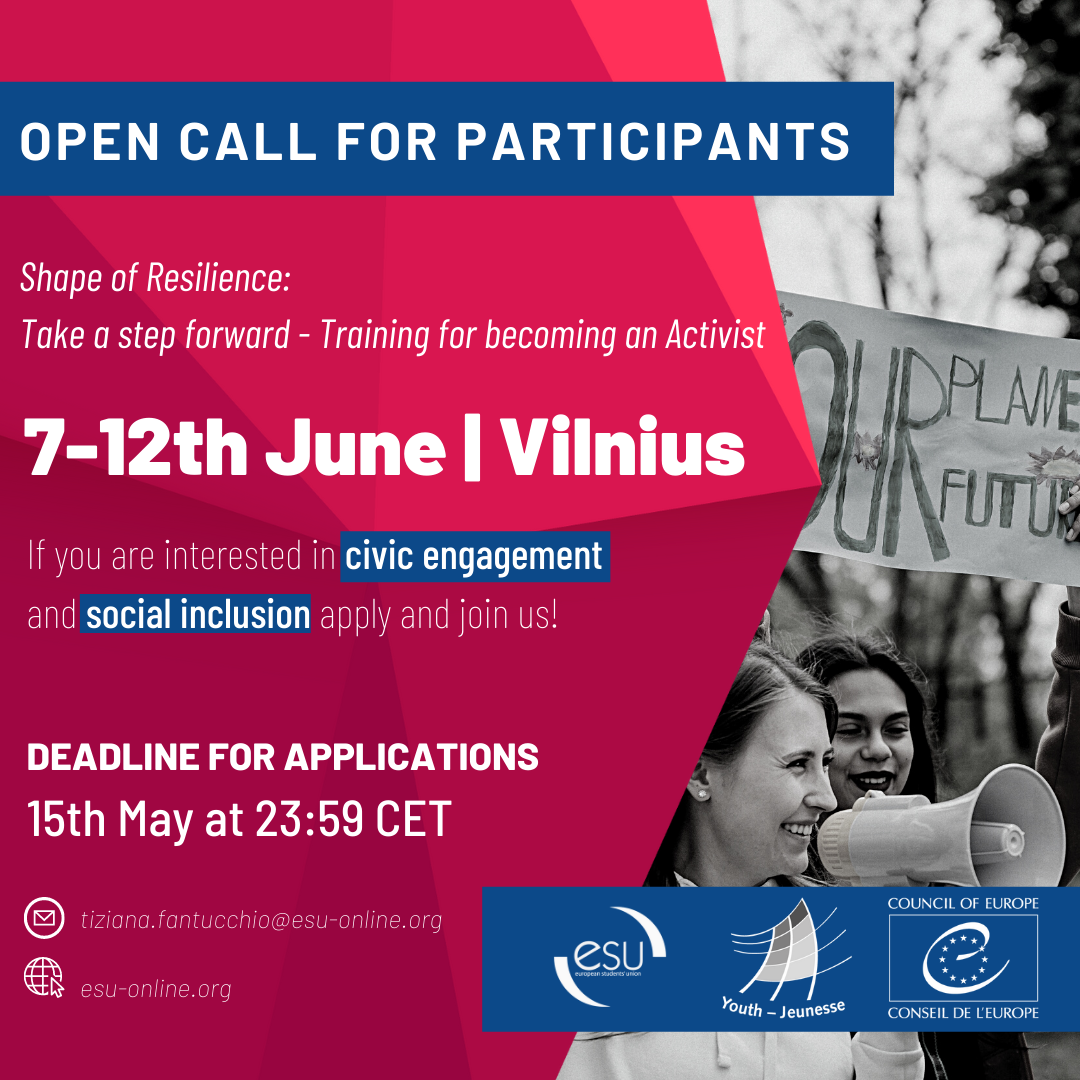 ---
 We are looking for a #diverse, #intercultural group of young people to join us for 'The Shape of Resilience: Take a Step Forward – Training for Becoming an Activist,' an initiative that aims to welcome anyone and everyone who wishes to increase their knowledge on #youthparticipation and resilient recovery from Covid-19 and are willing to bring it back to their organisation!
What is the 'Take a Step Forward – Training for Becoming an Activist!' about?
This training course is the second part of a larger educational cycle of three parts. The general aim of the second activity of the 'Cycle of Resilience' is to provide practical skills and support participants to build their own projects or action according to their local communities needs.
The event will be a practical training aiming to build participants' capacity, skills and competencies to work as multipliers on issues of participation, democracy and enabling access through fostering social inclusion of under-represented students.
Are you interested and willing to apply? Visit our website for more information: the deadline is May 15th!